NURSING COURSES IN AUSTRALIA
Kick start your nursing career!
Why study a nursing course?
Becoming a nurse is probably the most rewarding of life's paths that you can possibly take. From thought-provoking theory to clinical experiences that are truly life-changing, nursing courses can prepare you for the captivating nursing career that lies ahead of you. And, the career opportunities and advancement options are unlimited.
It's a fact that Australian nursing schools have excellent reputations, both domestically and internationally, for being providers of the highest quality nursing courses designed for effective professional servicing of all sectors of the Australian healthcare industry. In addition, Australian nursing students have the availability of top quality training that is designed for equipping them for working in a wide range of healthcare settings, locales, and specialisations. And, as a nurse in Australia, you'll have the opportunity of enjoying the best rates of pay, the most flexibility and variety of work, and some of the finest most professional facilities in the world.
How to become a nurse
Becoming a registered nurse typically requires completing a full-time three-year Bachelor of Nursing Degree. Note that getting accepted to any undergraduate nursing degree program can involve some competition. Entry may be subject to achieving year 12 academic results that are sufficiently high. In addition, certain nursing courses could require the acceptable completion of prerequisites, interviews, or pre-selection tests for gaining entry.
Alternatively, one can choose to become an enrolled nurse, by studying a nursing diploma from an accredited course provider. Contrary to a nursing degree, a Diploma of Nursing only involves 18-months of full-time study. The requirements for entry into a nursing diploma usually vary from one institution to another, though typicalling include:
Completing and receiving a year 12 certificate, or
Completing and receiving a certificate III in aged care, or
Two years of work experience in a field that is closely related field
On completion of your nursing course you can then apply to the Australian Health Practitioner Regulation Agency (AHPRA) to become a registered, or enrolled nurse.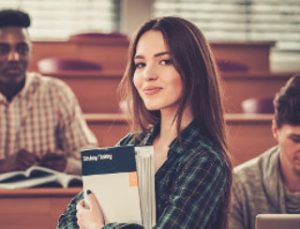 Bachelor of Nursing Degrees
The Bachelor of Nursing Studies includes a number of health and human biology study subjects for preparing you for your future role in a health care environment that is increasingly complex as a registered nurse. The subjects that you will study include, but are not limited to, health assessment, physiology, legal and professional issues, principles of research, and much more.
View degrees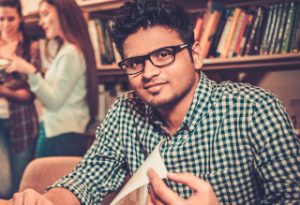 Master of Nursing Degrees
When you choose to study for master of nursing degree, you will be learning all about thriving in a complex healthcare environment, as well as learning how to work with other healthcare professionals toward providing patient care that is of the highest quality. As you develop leadership skills in nursing, you will have opportunities for understanding how the impact of your practice within local health contexts can impact an ever-changing health care system.
View degrees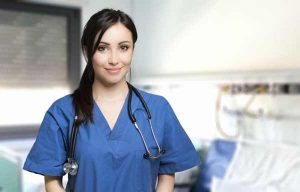 Diploma of Nursing / Certificate IV
If you are one of those aspiring nursing students who prefers not having to wait three years for getting into nursing, you can become an Enrolled Nurse by taking the Certificate IV of Nursing or Diploma of Nursing, in 12 to 18 months. The Diploma course will teach you the basic skills and knowledge needed to work under a Registered Nurse. Through this course you will be able to work in a variety of nurse settings, and/or you can continue studying to complete a Bachelor of Nursing.
View diplomas
Nursing Industry
Australian nursing courses can be studied all over the country and can lead you to a variety of healthcare industry specializations. As professionals who are highly valued and sought after, nurses have a leg-up on the job market right out of the gate. In, addition, constant advancements in innovative technologies make nursing one of the most challenging and exciting careers available to both men and women today. Nurses have the opportunity to work with amazing teams of consummate professionals, as well as being responsible for taking care of people in need, representing those needs and serving a wide range of patients with a myriad of injuries and illnesses.
Types of Nursing
There are several different levels in nursing. You could choose to become an Enrolled Nurse, a Registered Nurse (RN), a midwife or even a Medication Endorsed Enrolled Nurse (EEN). As per the Nursing & Midwifery Board of Australia's provisions, Enrolled Nurses usually work under the direction and authority of an Registered Nurse. There are some tasks that only a Registered Nurse can do. An EEN is an Enrolled Nurse who has gone through some additional training which gives them the ability to administer medications. All of these are invaluable contributors to the care of patients.
On top of this, there are a number of different specialisations in nursing you can train and work towards.