Nursing Courses, Degrees, & Diploma in Adelaide SA
Study Nursing in Adelaide SA
Adelaide, with its growing healthcare industry and demand for skilled nursing professionals, presents a unique opportunity for students interested in pursuing a career in nursing. With a population of over 1.3 million, Adelaide offers a range of ways to study nursing, including the Diploma of Nursing, Bachelor of Nursing, Master of Nursing, and various CPD courses. Nursing provides stability, growth potential, and an opportunity to make a positive impact on people's lives. Several education providers in Adelaide offer nursing courses, with some institutions being globally ranked in the top 50 for nursing (QS University Rankings 23). If you're looking to start your journey in nursing, consider studying in Adelaide, where you can make a difference in people's lives while also achieving your career aspirations.
Nursing Degrees in Adelaide
Adelaide is a great place to pursue a Bachelor of Nursing degree, with several well-established universities offering Registered Nurse courses. These courses provide students with a wide range of study options to choose from, ensuring that their career goals are met. A Bachelor of Nursing degree in Adelaide typically takes two to three years to complete and offers a comprehensive education in all areas of nursing. Students will have access to a diverse range of subjects and will gain practical experience through clinical placements, enabling them to develop the skills needed to excel in their future nursing careers.
Check out some of the undergraduate nursing degrees in Adelaide & SA below.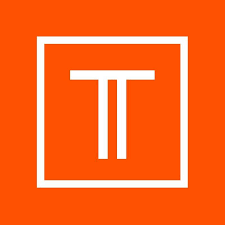 Bachelor of Nursing | Torrens
Sydney, Brisbane, Melbourne, Adelaide
|
3 years full-time | 6 years part-time
|
Bachelor's Degree
Overview The Bachelor of Nursing prepares you for a career as a Registered Nurse, teaching you vital assessment and cli ...
What to expect
A Bachelor of Nursing will take most students three years of full-time study to complete. Assuming you study an average of six units each year and do not fail any subjects. Some universities offer an accelerated program, which will allow you to graduate in as little as two years. This is achieved by studying additional units over the same time period – though special entry criteria apply.
If the student is already an Enrolled Nurse, they may be able to reduce their study time by up to one year. While students who wish to study part-time will usually take six years.
The typical entry requirements for students wishing to study a Bachelor of Nursing include:
Completion of your senior secondary schooling qualification (i.e QCE in QLD, or HSC in NSW) or international equivalent
A minimum ATAR score or international equivalent (ATAR scores are used to rank students in Australia based on their performance in their final year of secondary school)
Depending on the univesity, completion of prerequisite subjects such as biology, chemistry, and mathematics during secondary school.
Depending on the univesity, you may be required to attend an interview or assessment
If you have not completed your primary and secondary schooling in Australia, you might also need to demonstrate your English language proficiency via IELTS, TOEFL, or PTE.
On top of assessing your suitability for the course, universities will also request:
a Working With Children Check
a Police Record Check
a declaration of your immunisation status
and in some cases completion of a first aid course
If you are an Australian citizen or permanent resident, you will be eligible for the government's
Commonwealth Supported Place
subsidy. Meaning for the majority, and undergraduate degree in nursing will cost you around $12,000-$20,000 in tuition fees. Price will vary depending on the institution you decide to study with. With more prestigious universities demanding a higher price tag. Your actual tuition fee will be based on the individual units you select and enrol in, as each will have a slightly different price point. If fees is a determining factor for you, it is also important to consider the supporting costs such as living expenses, study equipment and any loss of employment hours. But don't worry, there are many ways to gain help paying your fees, including a wide range of
scholarships
Diploma of Nursing in Adelaide
In Adelaide, there are several education providers that offer a Diploma of Nursing course. These providers include universities, TAFEs, and private colleges, offering a range of options for students interested in becoming Enrolled Nurses. A Diploma of Nursing course in Adelaide typically consists of 25 units, with 20 core units that remain consistent across all institutions, and 5 specialized units that may vary depending on the education provider. When selecting a nursing diploma course in Adelaide, it is crucial for students to consider the elective units offered by each institution and ensure they align with their career aspirations.
Below are some examples of institutions in Adelaide that offer Diploma of Nursing programs.
What to expect
Master of Nursing & Graduate Programs
If you're a Registered Nurse looking to expand your knowledge and skills in a specific area of nursing, a Master of Nursing or Graduate Certificate in nursing may be the perfect next step for you. Studying a Master of Nursing or postgraduate qualification in Adelaide provides you with the opportunity to specialize in a particular area of nursing, such as aged care, paediatrics, critical care, mental health, or perioperative nursing. In addition to advanced education in a specific area of nursing, these programs also prepare you for leadership roles such as Nurse Educators, Nurse Practitioners, and Clinical Nurse Specialists.
There are several Master of Nursing degrees and Graduate Certificate courses available in Adelaide.
What to expect
Career Outlook
Nursing is a highly sought-after career in Adelaide, especially in the healthcare industry, due to a growing demand for qualified and experienced nurses. According to recent data from the Australian Bureau of Statistics, the nursing profession has seen a 20% increase in jobs over the past five years, and this trend is expected to continue. In Adelaide, the demand for nurses is projected to grow by 13.4% over the next five years, creating significant job opportunities and career advancement potential for nursing professionals.
The high demand for nursing professionals means that job security and flexible work schedules are available to those pursuing a career in nursing. As a nurse, you have the opportunity to make a meaningful impact on the lives of others and contribute to the healthcare industry, making nursing an attractive career choice for many individuals. Additionally, nursing offers a wealth of opportunities for personal and professional growth and development, including specializations in areas such as aged care, critical care, and mental health.
Adelaide, the capital city of South Australia, is a growing hub for healthcare and medical services, offering a wide range of job opportunities for nurses. As the population continues to age and healthcare needs increase, the demand for qualified nurses is on the rise. In fact, according to the South Australian Health and Medical Research Institute, the healthcare industry is projected to be the largest employer in South Australia by 2025, providing ample job opportunities for nurses in Adelaide.
One of the most significant employers of nurses in Adelaide is the public healthcare system, including the SA Health and the Women's and Children's Health Network. SA Health is the largest employer in South Australia and provides a range of job opportunities across its network of hospitals, community health centers, and mental health facilities. The Women's and Children's Health Network is a specialized health network that focuses on the health and wellbeing of women, children, and young people in South Australia.
In addition to the public healthcare system, private hospitals and aged care facilities are also significant employers of nurses in Adelaide. Some of the largest private hospitals in Adelaide include Calvary Adelaide Hospital, Ashford Hospital, and Flinders Private Hospital. These hospitals provide a wide range of medical and surgical services, and have a need for nurses with a variety of skills and specialties.
Aged care facilities, including residential care and home care services, are also major employers of nurses in Adelaide. With an aging population, the demand for aged care services is expected to continue to grow, providing a stable job market for nurses in this field. Some of the largest aged care providers in Adelaide include Southern Cross Care, AnglicareSA, and Eldercare.
Nurses in Adelaide can also find job opportunities in community health centers, primary care clinics, and mental health facilities. These facilities provide a range of services, including preventative care, chronic disease management, and mental health support.
Nursing salaries in Adelaide are competitive and provide a comfortable living for nurses in the city. The median annual salary for registered nurses in Adelaide is around $72,000, with some earning up to $100,000 or more, depending on their level of education, experience, and specialisation.
Like in Sydney, experience is a significant factor that influences nursing salaries in Adelaide. Nurses with more years of experience tend to earn higher salaries than those who are starting their careers. Additionally, nurses who specialise in areas like critical care, emergency medicine, or mental health tend to earn higher salaries than those in general medical settings.
Education is also a crucial component when it comes to nursing salaries in Adelaide. Nurses with advanced degrees, such as a Master of Nursing or Graduate Certificate, generally earn higher salaries than those with lower qualifications. For instance, a nurse with a Master's degree in Nursing is likely to earn more than a nurse with a Diploma of Nursing.
Furthermore, the Australian government has implemented a system that ensures fair compensation for nurses based on their experience and qualifications. The system, known as the Nurses Award, sets out minimum wage rates, as well as other working conditions such as leave entitlements, shift penalties and overtime pay.
Adelaide is a vibrant and cosmopolitan city located in the heart of South Australia. It is known for its beautiful parks, world-class museums, and stunning architecture. As the fifth largest city in Australia, it offers a high quality of life, with a relaxed atmosphere and plenty of opportunities for entertainment, education, and employment.
One of the most notable aspects of living in Adelaide is its affordability. Compared to other major cities in Australia, such as Sydney and Melbourne, the cost of living in Adelaide is relatively low. This means that residents can enjoy a high standard of living without breaking the bank. From housing to groceries to entertainment, the cost of living in Adelaide is generally lower than in other major cities in Australia.
Adelaide is also known for its beautiful parks and gardens. In fact, the city has been nicknamed the "City of Parks" due to its abundance of green spaces. Some of the most popular parks in Adelaide include Victoria Park, Adelaide Botanic Garden, and Linear Park. These parks offer a peaceful retreat from the hustle and bustle of city life, and provide residents with ample opportunities for outdoor activities such as walking, cycling, and picnicking.
The city is also home to a thriving arts and culture scene. Adelaide is known for its festivals, such as the Adelaide Fringe Festival, which is the largest arts festival in the Southern Hemisphere. The city is also home to world-class museums, galleries, and performance venues, such as the Art Gallery of South Australia, the South Australian Museum, and the Adelaide Festival Centre.
In terms of education, Adelaide is home to several prestigious universities, including the University of Adelaide, Flinders University, and the University of South Australia. These universities offer a wide range of programs and courses, and attract students from all over the world. The city also has a strong public school system, with many high-quality primary and secondary schools.
Adelaide is a multicultural city, with a diverse population that includes people from all over the world. This diversity is reflected in the city's food scene, which is known for its wide range of international cuisine. From Asian street food to Italian trattorias to classic Australian pubs, there is something for everyone in Adelaide.
Overall, living in Adelaide offers a high quality of life, with a relaxed atmosphere, beautiful surroundings, and plenty of opportunities for entertainment, education, and employment. Whether you're a student, a young professional, or a family, Adelaide has something to offer everyone.